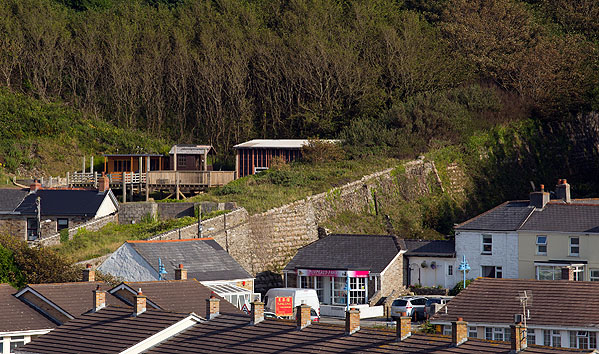 A view from the road below the Portreath Lighthouse of the lower section of the Portreath Inclined Plane.
The incline 1,716 ft long with a rise of about 240 ft was built in 1838 to connect Portreath to the Hayle Railway ,
linking the mines of Camborne and Illogan with the harbour.
A stationary steam engine , used as the winding engine , hauled a wagon up and lowered a wagon
down at the same time . Closed in 1936.
The bottom section of the plane has been demolished and stops abruptly .
Ref: 5098
Date: 12/07/2017
Location: SW 6559 4543