Gallery 22 - Porthleven to Lizard Point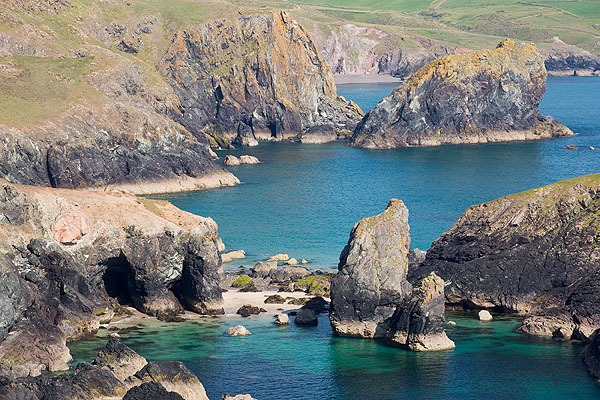 At low tide the Caves at Kynance Cove can be explored.
Named by the Victorians -
'The Drawing Room' (with green walls and carpets of sand !) - is in the photo
To the right is the Stack- Steeple Rock .
'The Parlour' (with a fine window !) is in the cliff opposite Asparagus Island.
In the distance is Lion Rock.
Ref: 006
Date: 17/06/2014
Location: SW 6789.1353