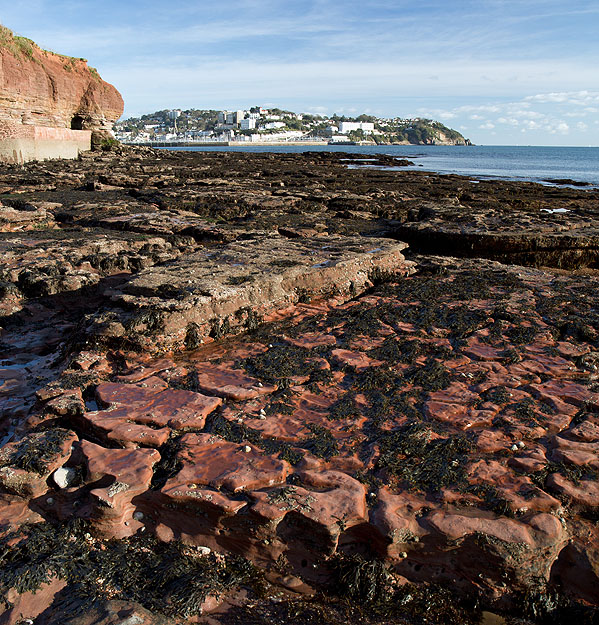 To the south of Corbyn's Head near the seawall is an area of Fossil Mudcracks in the Red Mudstone .
Mudcracks are sedimentary structures formed when a shallow body of water ,
into which muddy sediments have been deposited, dries up and cracks.
Access on a low tide from Torquays Corbyn's Beach.
Ref: 6752
Date: 10/01/2019
Location: SX 9061 6313