Gallery 6 - Marsland Mouth - Bude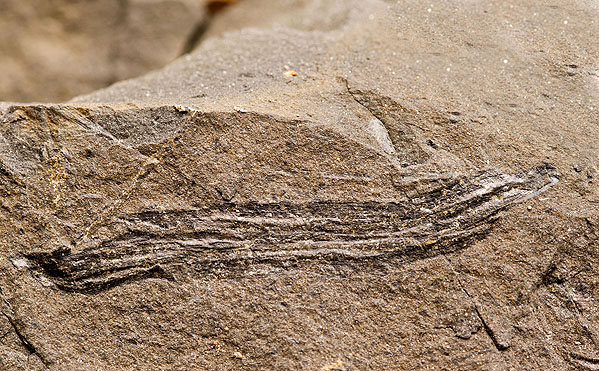 The rocks at Maer Cliff are from 'The Bude Formation' - Sandstone with thin interbeds of Dark Shale.
In the shale are the remains of Plants and Fish and the faint tracks of Horseshoe Crabs.(Xiphosurid).
Fresh surfaces may be required to see fossils , as this is a popular location.
Ref: 4701
Date: 14/04/2017
Location: SS 2014 0775