Gallery 28 - Mevagissey to Par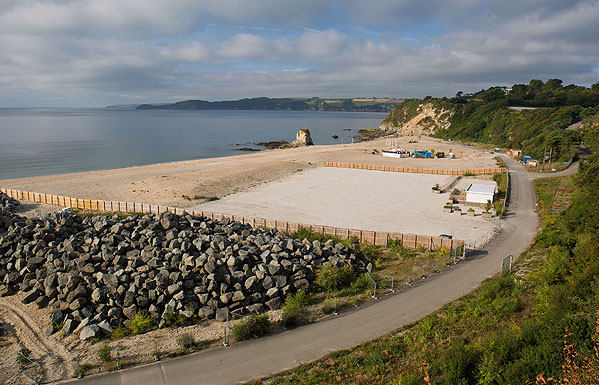 Looking over Crinnis Beach to Crinnis Island .
The western end of Carlyon Bay has been cleared ready for development!! ,
A resort - called by various names over the years - The Riviera Club (1930's) / Cornish Riviera Lido (1960's) /
Cornish Leisure World / The Cornwall Coliseum (1970s - 2003) - operated on this site.
Ref: 3918
Date: 29/08/2016
Location: SX 0580 5230