Gallery 9 - Tintagel to Port Isaac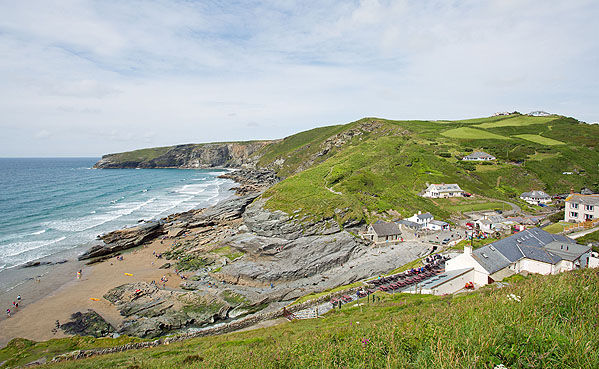 Looking over Trebarwith Strand
The beach known as 'The Strand' , is a long stretch of golden sand backed by flat rocks.
At low tide the beach extends almost a mile. The path to the beach was cut in the rocks years ago
to allow farmers to remove sand and seaweed from the beach .
Ref: 3526
Date: 27/06/2016
Location: SX 0483 8636