Gallery 21 - Marazion to Porthleven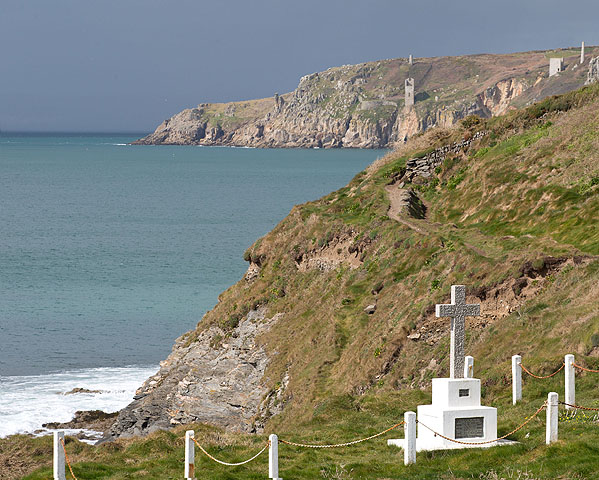 To the west of Portleven at Breageside is a memorial cross (1949) to mariners lost
on the coast and buried on the cliffs.
Also a memorial to the 22 Porthleven Fishermen who lost their lives in disasters -
'Desire'- 1871, 'Miriam' - 1886, 'Johanna' - 1876, 'Nile - 1893, 'Energetic' - 1948.
From 1808 - The Grylls Act provides that unclaimed bodies of dead persons cast ashore from the sea should
be removed by the churchwardens and overseers of the parish and decently interred in consectrated ground.
Ref: 1061
Date: 24/03/2015
Location: SW 6231.2581