Gallery 17 - Pendeen to Sennen Cove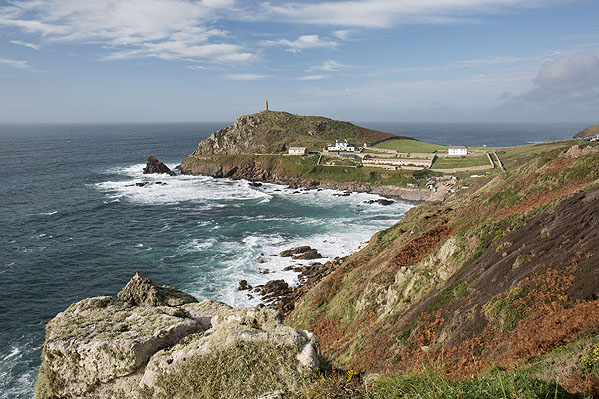 The promontory of Cape Cornwall with the brick chimney stack from 1864 of the Tin Mine of the same name
(The mine was later to become part of St Just United Mine) , the count house is the only other building that remains.
--------------------------
A cape is the point of land where two bodies of water meet .
The Irish Sea and the Atlantic Ocean meet at this point.
There is only one other cape in the UK - Cape Wrath in NW Scotland.
Ref: 2492
Date: 27/10/2015
Location: SW 3528.3140